Blog: Our first PAN-event proved to be a success!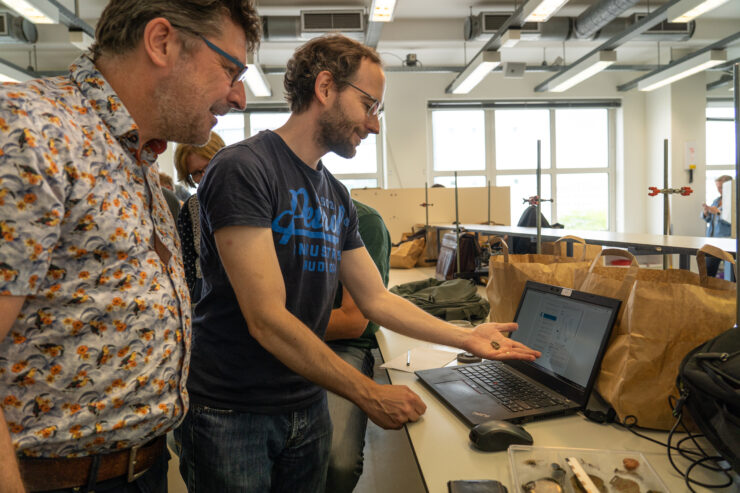 On Saturday May 21st we welcomed approx. 40 voluntary archaeologists and metaldetector seekers from the province of Utrecht at our Limes Lab. They brought the most beautiful Roman finds to enter them in the national database of finds PAN (Portable Antiquities of the Netherlands), and of course also to show them to their peers and talk about it.
On this day there were presentations by Anton Cruysheer (Landschap Erfgoed Utrecht), Alexander van de Bunt (ArcheoHotspots), and Stijn Heeren (Constructing the Limes and PAN). Stijn pointed out in his presentation how important it is for Constructing the Limes that detectorists enter their finds in PAN. Researchers in this project are using this information in researching the Limes.
This event was organised in collaboration with Landschap Erfgoed Utrecht and Portable Antiquities of the Netherlands.